Finding Prodigious Inspiration ~
Bonjour ~
Today, I was praying to Jesus about finding inspiration. I feel this desire to be creative and yet, I was not feeling that I was finding inspiration to be creative. I totally believe true inspiration and creativity come from God, so, I prayed and asked God to let his creativity flow through me. Then after discovering, the blog "A Holy Experience" by Ann Voskamp, inspiration was found. Praise you OH Lord for directing me to the blog and for Elizabeth at "Just Following Jesus in my real life " where I first found out about Ann Voskamp. It is truly amazing to me the power of God and how HE manifests Himself. I am feeling so inspired by God right now. One, reading Elizabeth's post and then two, finding Ann Voskamp's blog, and three feeling God answered my prayers are not accidents, they are divine interventions. So to begin, I am going to participate in the JULY Count 1000 Gifts by Ann Voskamp. This is a link to printing out the July Count 1000 gifts if you are curious and feel inspired to do so.
My first read is Ann Voskamp's blog
I am going to be reading these books by Ann Voskamp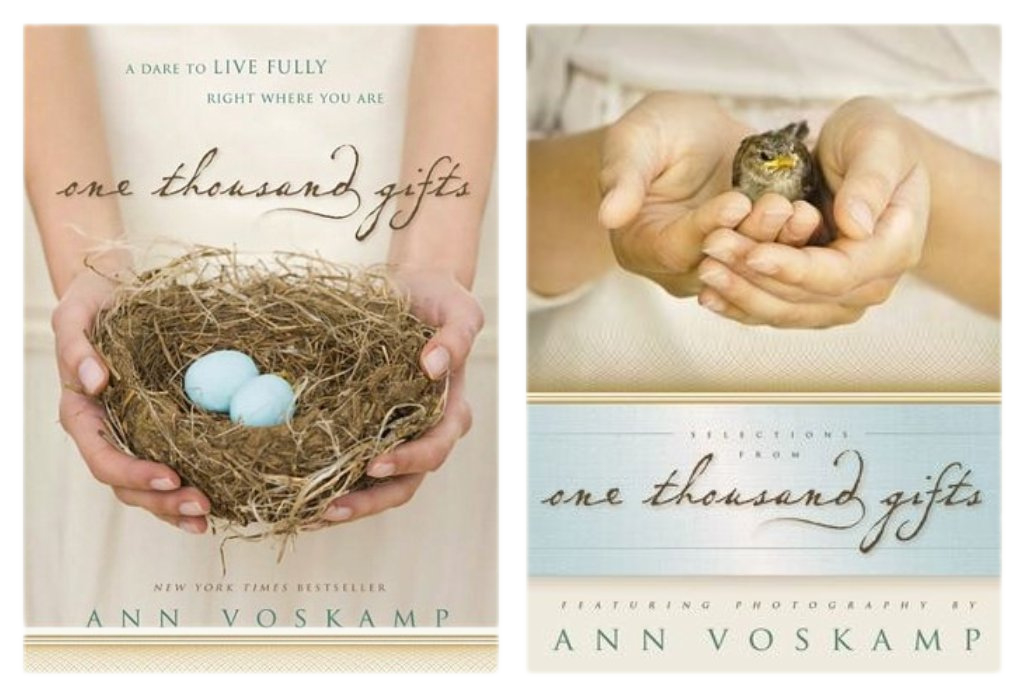 My second Gift Read today is from the book
The Power of Positive Thinking by Norman Vincent Peale
I was reading the book this morning and the word "prodigious" struck me
On page 29-30, he was talking about being connected to the Creator and how
this becomes our source of energy
"It helps you to accomplish prodigious activity"
Today, Hebrews 13:5-7 was my inspiration
5 Let your character or moral disposition be free from love of money [including greed, avarice, lust, and craving for earthly possessions] and be satisfied with your present [circumstances and with what you have]; for He [God] Himself has said, I will not in any way fail you nor give you up nor leave you without support. [I will] not, [I will] not, [I will] not in any degree leave you helpless nor forsake nor let [you] down (relax My hold on you)! [Assuredly not!]
6 So we take comfort and are encouraged and confidently and boldly say, The Lord is my Helper; I will not be seized with alarm [I will not fear or dread or be terrified]. What can man do to me?
7 Remember your leaders and superiors in authority [for it was they] who brought to you the Word of God. Observe attentively and consider their manner of living (the outcome of their well-spent lives) and imitate their faith (their conviction that God exists and is the Creator and Ruler of all things, the Provider and Bestower of eternal salvation through Christ, and their leaning of the entire human personality on God in absolute trust and confidence in His power, wisdom, and goodness).